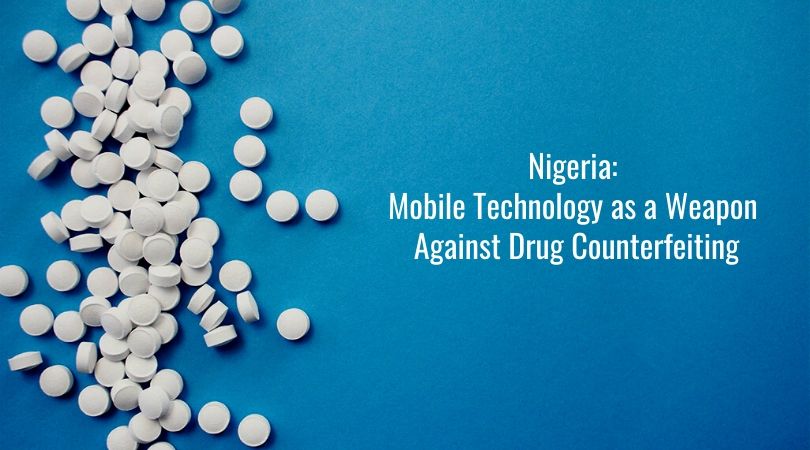 One of Nigeria's pharmaceutical companies began to use the mobile technology with the goal of confronting the growing threats associated with the penetration of counterfeit drugs into the pharmaceutical market.
The shadow manufacturers of medicines are taking advantage of the stable situation on the market and the absence of serious risks in matters related to the sale of medicines. They manage to import into Africa a huge amount of inefficient and sometimes dangerous products. According to the World Health Organization, in 2011, two-thirds of all antimalarial drugs in Nigeria were fakes.
So, Nigeria has joined a number of developing countries, including India, Ghana and Kenya, which are introducing mobile phone technologies to help drug buyers identify fakes, the BBC reports. A special program recognizes an individual product code that manufacturers assign to each package. The buyer sends this code via SMS to a toll-free phone number and then receives a confirmation that this is a legally produced drug or receives a notification that this is a counterfeit product. In the second case, the buyer receives a phone number which can be used to report a detected fake.
The successful introduction of such technology implies an active interaction between pharmaceutical companies, mobile operators and regulatory authorities. Apparently, this process is successful in Nigeria, and the government adopted a decree according to which all anti-malarial drugs must have special identification signs by the beginning of 2013.
Expanding the range of tools that help combat counterfeit drugs meets both the interests of the authorities and the interests of manufacturing companies. For the former, this is a way to strengthen trust in the healthcare system, and for the latter, the opportunity to increase profits since the presence of fakes undermines the profitability of the business. Moreover, the use of telephone technology significantly expands the boundaries within which the competent authorities that control this area can operate since now they have the opportunity to receive information directly from citizens.
In their report, the Air Force draws attention to the fact that the fight against fakes in Nigeria is very difficult since counterfeit manufacturers are very skilled. According to the managing director of a pharmaceutical company in Nigeria, the difference between the original product and the falsified samples is often indistinguishable and "sometimes the appearance of a fake is even better than the original."
According to mPedigree's website, which is responsible for providing text messaging technology, it sees the new system as a stepping stone to "a future where consumers in developing countries would be absolutely confident in the quality of any drug they purchase."
BBC reports that this technical innovation alone will not be able to reduce the volume of trade in counterfeit medicines. Thus, a high level of illiteracy, especially in developing countries, can limit the positive effect of using text messages. In addition, the new system is aimed at drugs that have already been illegally imported into the country and does not help stop the very practice of such smuggling. But, despite all these difficulties, the founder of mPedigree does not doubt the ability of the new technology to completely end the "creators of counterfeit goods." The Air Force quotes his words: "We will make them disappear."